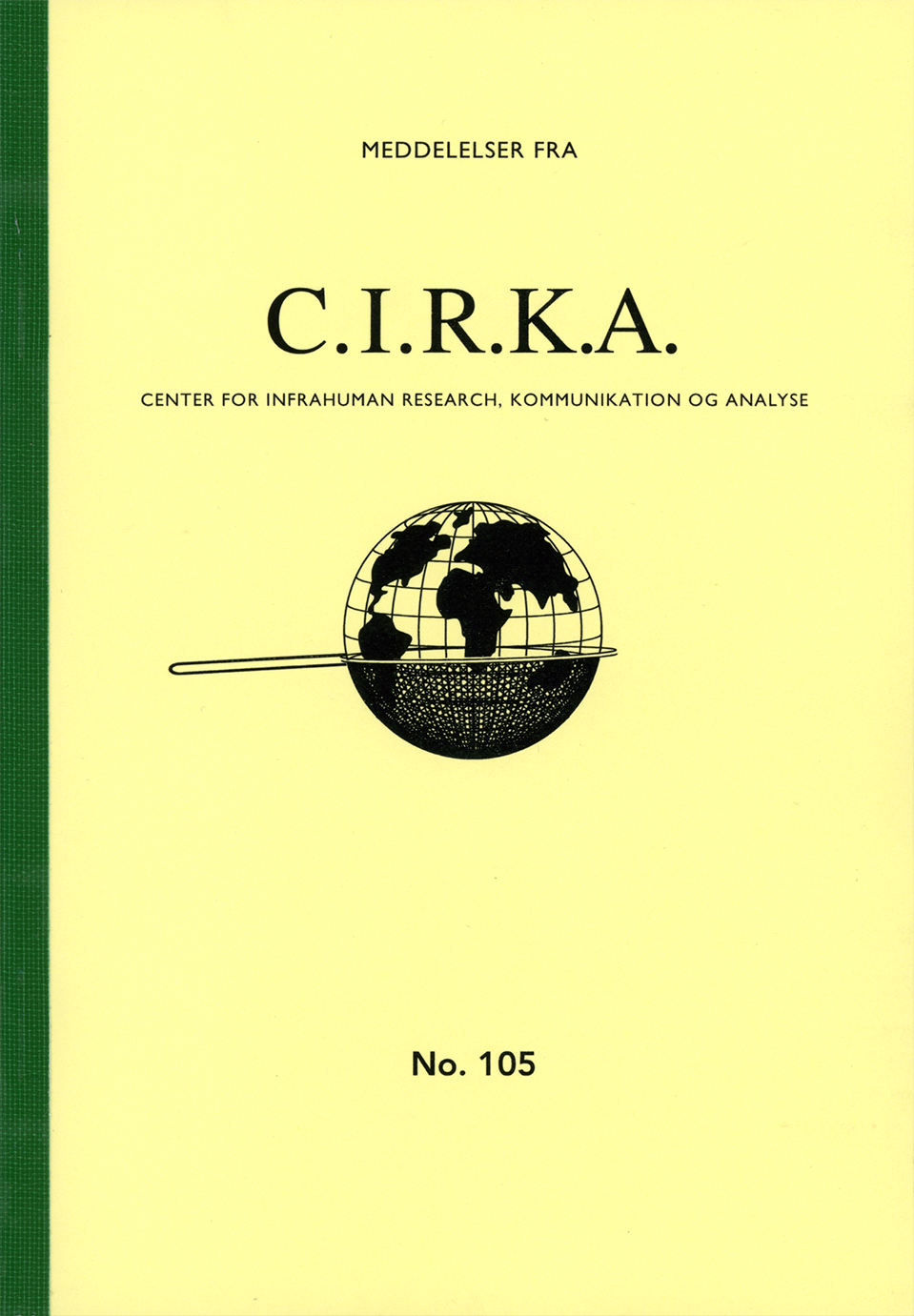 Meddelelser fra C.I.R.K.A. No. 105
"Si"
Booklet No. 105 presents the first interpretations of the first word "Si", taken from the text corpus presented in C.I.R.K.A. No 73, produced by two specimens of Rattus Norvegicus in the exhibition "Den Herskende Abe" (The Naked Ape)
82 pages. Black and white.
dansk:
Hæfte No. 105 præsenterer de første udtolkninger af det første ord Si, i det i sin helhed i Meddelelser fra C.I.R.K.A No. 73 gengivne tekstkorpus, produceret af to eksemplarer af Rattus Norvegicus på udstillingen Den Herskende Abe.
82 s. sort/hvid.
ISBN: 978-87-991703-9-5
By: Anders Visti, Lasse Krog Møller
Publishing House: Forlaget * [asterisk]
Type: Booklet
Published: 2011