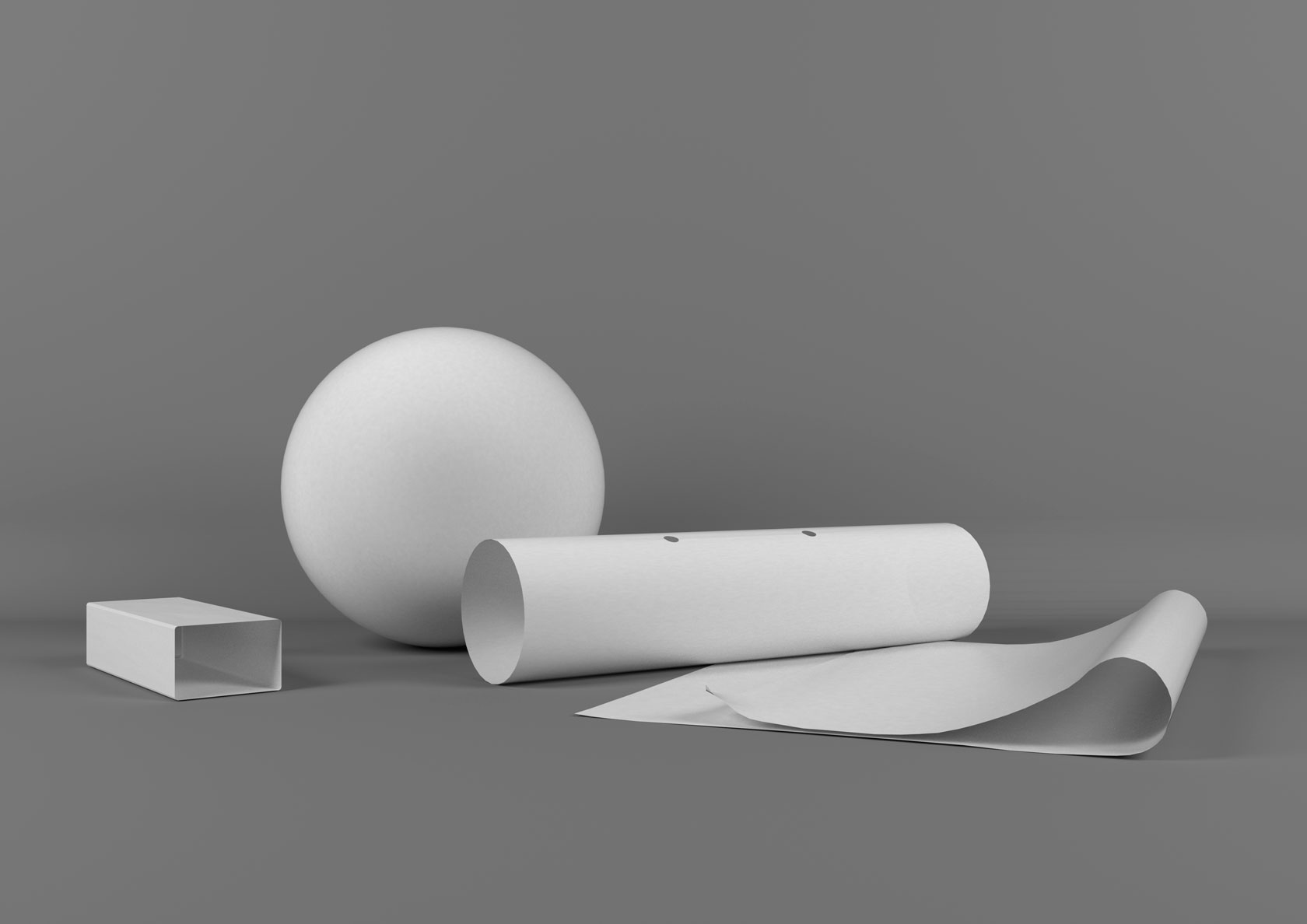 Jesper Carlsen (DK)
Paper Shader
The first issue of ‡ DobbeltDagger is made by artist Jesper Carlsen. In this work, Carlsen renders a tableau of strange objects, 3d modelled to display some basic properties of paper — the fold, the curl, the dog ear — and subsequently mapped with a procedurally generated shader, composed of multiple adjusted noise algorithms.
This entire scene is a showcase rendering for the material. These objects are just placeholders, put together to preview the skin of paper overlying them.
Carlsens work centers on a concept of materiality, that embraces the weird logic of objects and surfaces, seemingly familiar, existing on and off the screen all at once.
_
Jesper Carlsen (born 1977) lives and works in Copenhagen, Denmark. Carlsen graduated as a electronics technician, prior to his admission to Funen Art Academy in 2001. Since 2004 Carlsen has exhibited internationally in both group and solo exhibitions.
In many of his projects, the limits of human perception are a key component. Over time, 3D animation has evolved from being a vital tool for the artist, into a subject of investigation — an examination of the digital nature of simulated materials and spaces.
jesper-carlsen.com