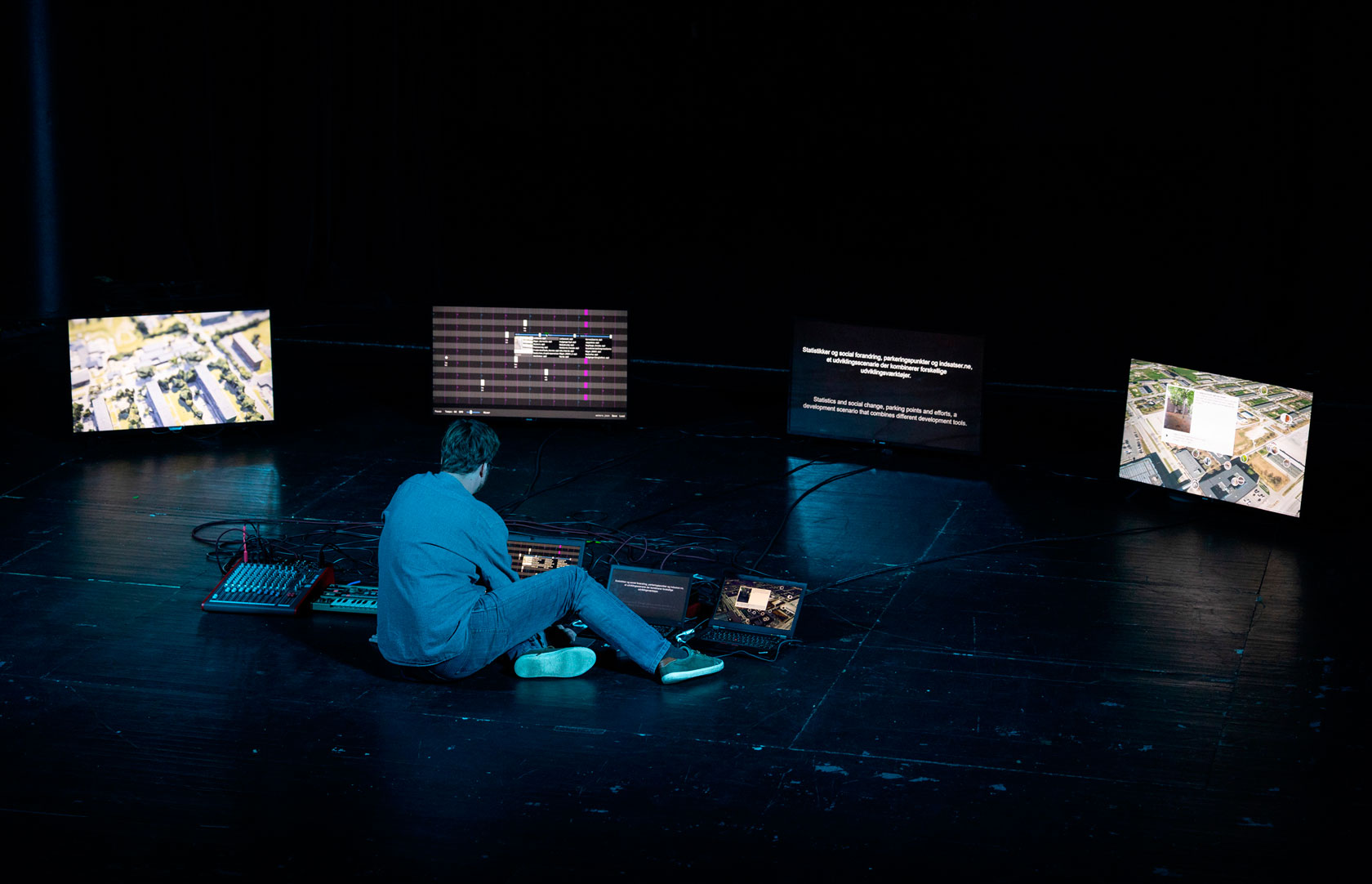 AaUOS, Aarhus Urban Operating System (2021)
Press release: "... When performed for Fermenting Data exhibition project, Aarhus Urban Operating System becomes a documentation of the city as it is changing. The project is the audiosphere that replays the physical restructuring of the neighbourhoods in the Gellerup area. Rather than creating the architectural and somewhat utopian view that represents the district after the transition, the artist uses machine learning technologies to register and perform with data how the area with its current inhabitants are affected by these major regeneration plans and works ..."
The live performance takes place in Gellerupscenen (Gellerup Art Factory) with the instrument built and operated by the artist. While six performances have been scheduled for the duration of the exhibition, the work is also available as an installation in the Andromeda8220, a gallery located directly above Gellerupscenen in the library building.
Fermenting data hub: fermentingdata.net