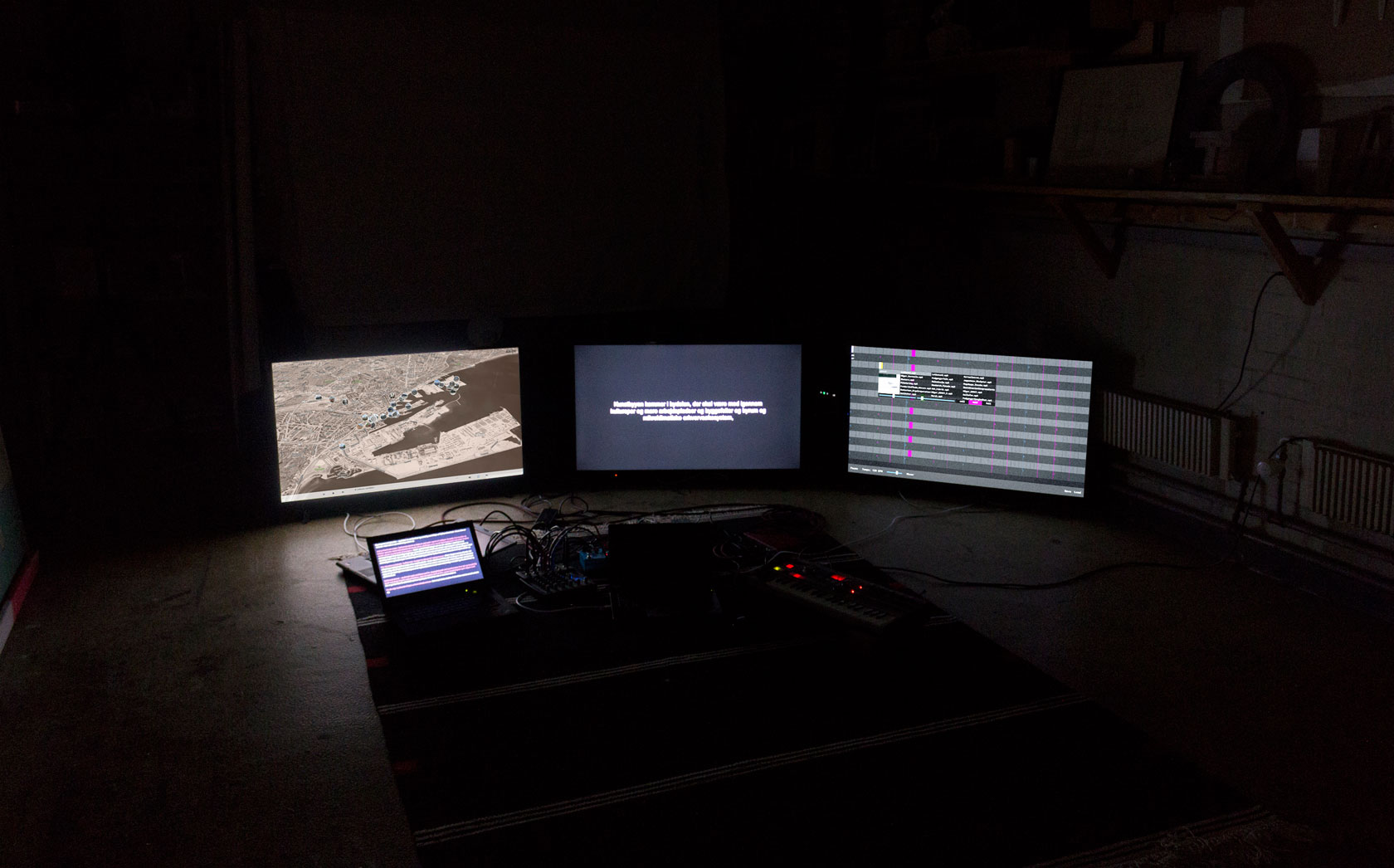 AaUOS, Aarhus Urban Operating System (2020)
The exhibition space Spanien19C is closing. Aarhus' oldest artist-run exhibition space will soon be expelled from the Sydhavnskvarteret, which is being transformed into a new, creative urban district. AaUOS is an instrument that compiles sound recordings from Aarhus Ø, the southern harbour area and Spanien19C's concert archives to perform an urban development pop music that addresses the transformation of the city's waterfront.
Anders Visti, solo show. Opens Saturday 19 September 2020.
https://aauos.andersvisti.dk
The show is supported by Kulturudviklingspuljen, Aarhus Municipality.