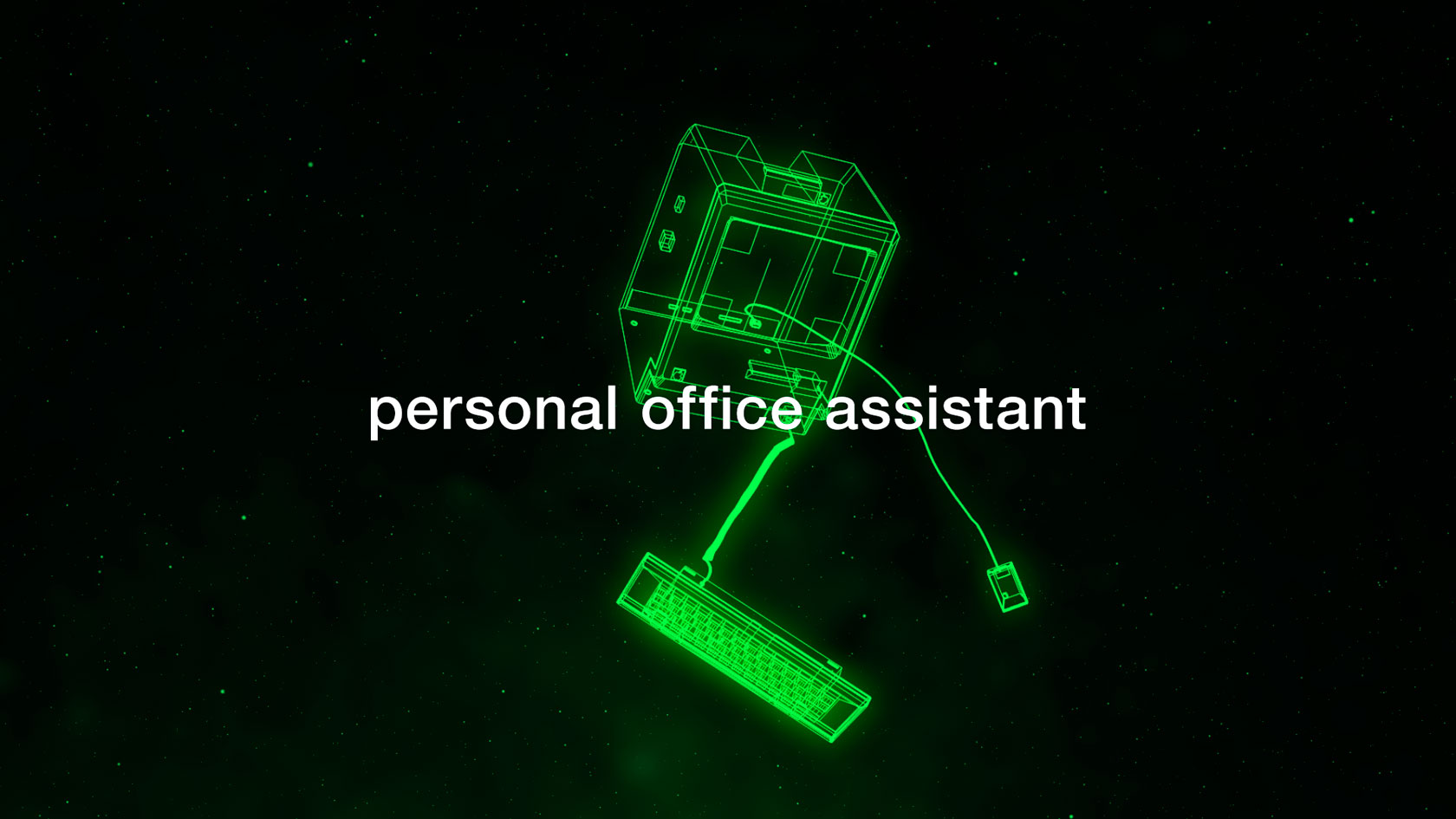 Crash. 2016. New film work for the Danish Broadcasting Corporation. Commissioned by the Danish Arts Foundation in collaboration with DBC. Pal 16:9 / Stereo / 11:27 min.
The work is funded by the Danish Arts Foundation and The Danish Broadcasting Company.
Crash is a film work that looks at the history of screens in Danish broadcasting. The work is based on the sci-fi series Crash, which author Carsten Overskov and Danish Broadcasting Company produced and broadcast in 1984. The work reuses the original series flying rooftop apartment, which the teenage protagonist navigates with his desk—and brings it together with another space-traveling desk from 1984: Macintosh 128k, the first personal microcomputer that popularized the desktop metaphor. The two desks fly through the history of Danish screens from the time of state funded TV monopoly to present-day social media networks and online streaming platforms.