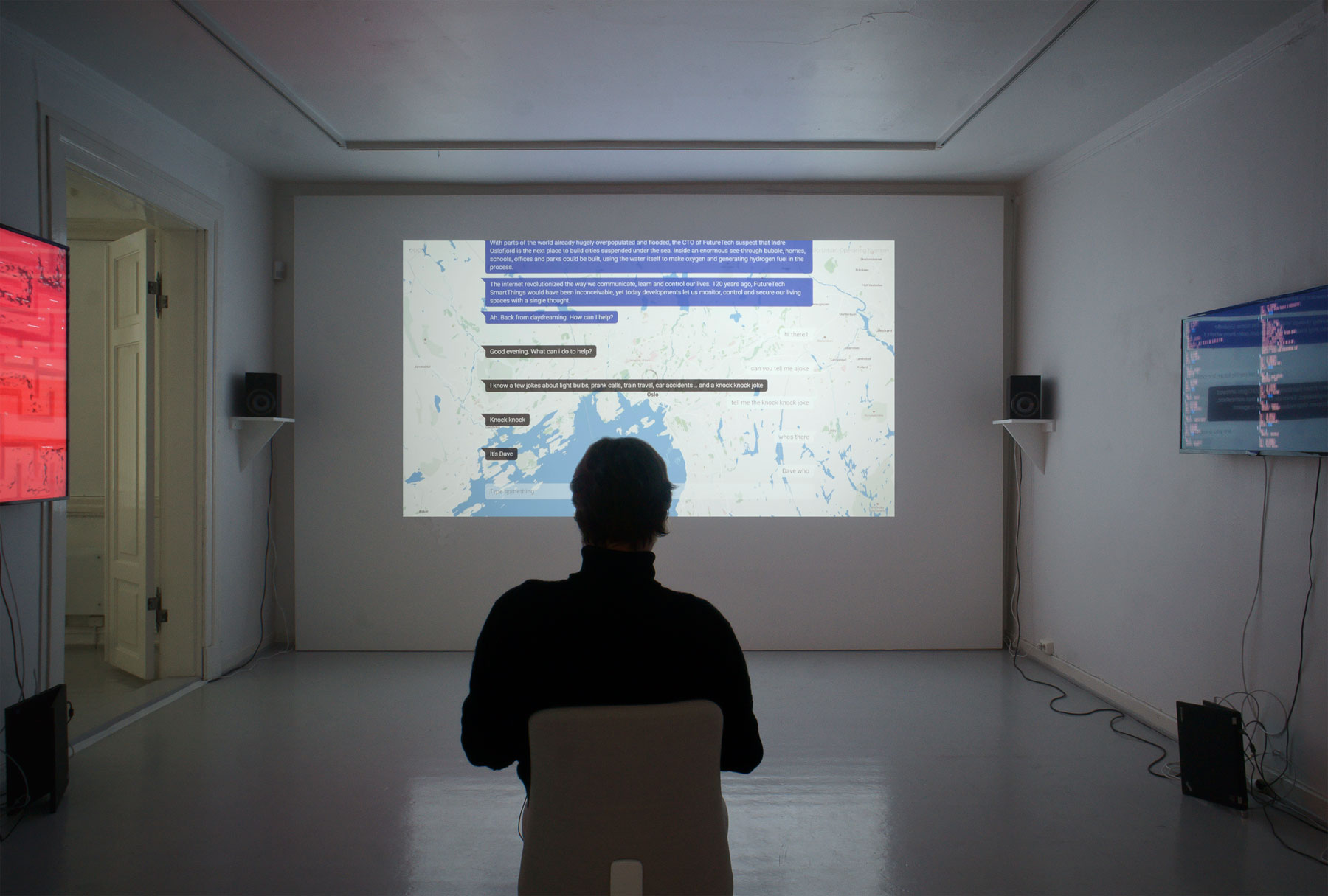 OUOS, Oslo Urban Operating System (2018)
Press, extract: "... The vision of the smart city, and the implementation of smart city technologies, differ significantly: The vision is a techno-centric, transparent and open city development plan, that helps policy makers rethink and rebuild city services and structures in accordance with citizens needs. The reality of the smart city is a lot messier: The implementation of smart technologies means aggregation of data into black boxes, opaque and elusive, satisfying entirely other needs than those of the citizen ... "
Additional programming: Tobias Stenberg and Sebastian Hines.
OUOS is supported by the Nordic Culture Fund, the Danish Arts Foundation and the municipality of Aarhus.