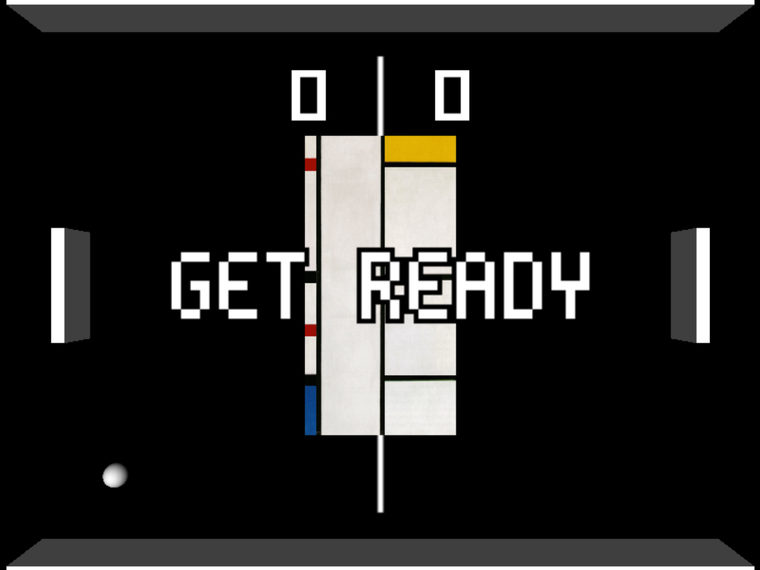 PONGdrian v1.0
PONGdrian v1.0 is a computer game that mixes Piet Mondrian's abstract paintings with the classic video game "Pong". The installation consists of a wall projection of the game and a controller from which two players can compete against each other.
The game features four levels, each of which contains a Mondrian painting. When the game is played, these paintings are broken up to form new abstract formations, based on the game's virtual physics and the performance of the players.
---
dansk:
PONGdrian v1.0 er et computerspil, der blander Piet Mondrians abstrakte billedproduktion med videospillet "Pong". Værket er en installation bestående af en projektion af spillet og en controller, hvorfra to spillere dyster mod hinanden. Spillet indeholder fire baner, som hver især rummer et af Mondrians malerier. Når spillet betjenes, vil disse malerier blive "slået i stykker" og danne nye abstrakte formationer.
Disse nye formationer og mønstre er udelukkende baseret på de tilfældigheder, der opstår i spillets virtuelle fysik og den performance, der udføres af de to spillere.