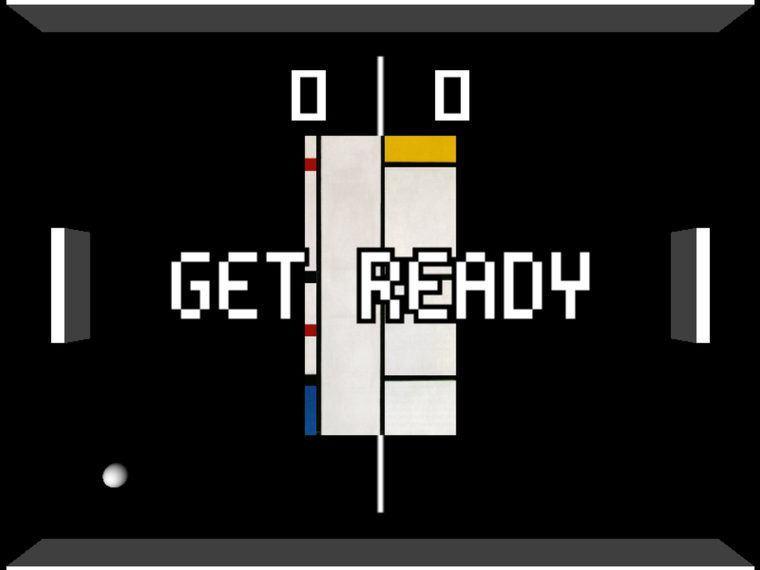 PONGdrian v1.0 (2009)
PONGdrian v1.0 is a computer game that mixes Piet Mondrian's abstract paintings with the classic video game "Pong". The installation consists of a wall projection of the game and a controller from which two players can compete against each other.
The game features four levels, each of which contains a Mondrian painting. When the game is played, these paintings are broken up to form new abstract formations, based on the game's virtual physics and the performance of the players.