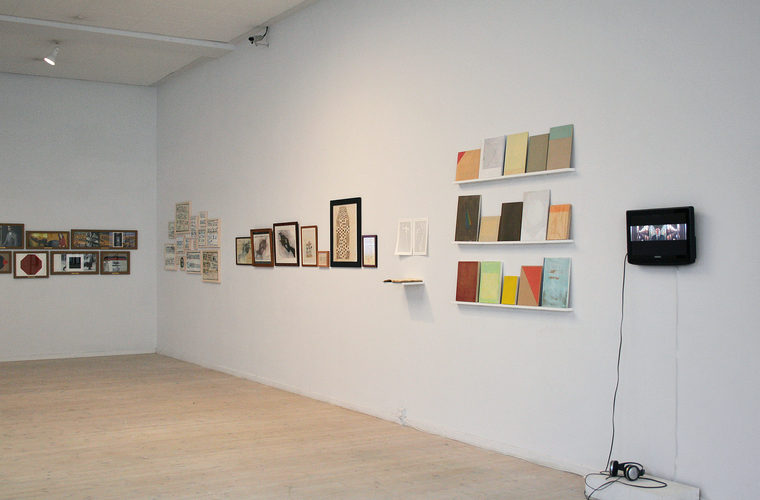 Verbale Pupiller
Poetry festival, publishing fair and art exhibition
Verbale Pupiller (trans. Verbal Eyes) is an international festival of new poetry. It was originally founded as a Scandinavian venture, however we undertake not to limit ourselves by geographical matters, precisely because poetry itself has no limits - it is always on the move. The new cannot be contained or fixed, and it should be seen as a continuous movement, as poetry moves from one discourse to another, shuffling between other media and other art forms, between thought or object, or simply between people...
Verbale Pupiller is a publishing fair for small or medium-sized publishing houses as well as various Scandinavian periodicals, all of which deal with different art forms and different circumstances surrounding art. They are brought together owing to their focused thematic intersections and shared solidarities. One common feature is that they all proceed, more or less explicitly, from a wish for independence and idealism, and they actively seek out possibilities for implementing just that...
Verbale Pupiller is an art exhibition with art works by 28 Danish and foreign visual artists. In their works these artists operate with "book-ness" as a common thematic, which is presented in the shape of texts, "book-likeness", narration, and so on. They draw references to the book itself, to literature, to writing, and thus also to the overall event of Verbale Pupiller...
---
dansk:
Verbale Pupiller er en international festival for ny poesi. Oprindeligt funderet i et skandinavisk perspektiv, om end vi bestræber os på ikke at lade os begrænse af geografien. Det gør poesien ikke, den bevæger sig... Det nye skal således forstås som bevægelse, poesiens bevægelser fra en diskurs til en anden og blandt andre medier og kunstarter for eksempel. Hvad er poesiens situation og position i samtiden, hvad påvirkes den af og hvad påvirker den...
Verbale Pupiller er en publikationsmesse for små og mellemstore forlag, samt tidsskrifter fra Skandinavien, som alle opererer med et ønske om en eller anden form for uafhængighed og idealisme. Således er der tale om aktører som har en vilje til at etablere et alternativ til det eksisterende kredsløb og offentligheden. Udstillerne er alle primært funderet indenfor arbejdet med billedkunst og/eller litteratur. Mange af de deltagende forlag og tidsskrifter er kunstnerdrevne platforme eller at betragte som værktøjer for produktion og distribution af kunstnerisk materiale. Hermed placerer de fleste sig et sted mellem kunst og formidling, hvorfor netop udstillinger og bogmesser er væsentlige måder at møde sit publikum på...
Verbale Pupiller er en udstilling med værker fra 28 danske og udenlandske billedkunstnere. Kunstnerne arbejder i deres værker alle med forskellige bogmæssigheder i form af tekst, bog-lighed, narration, o.lign, og trækker således referencer til såvel bogen, litteraturen, skriften - og resten af arrangementet Verbale Pupiller...