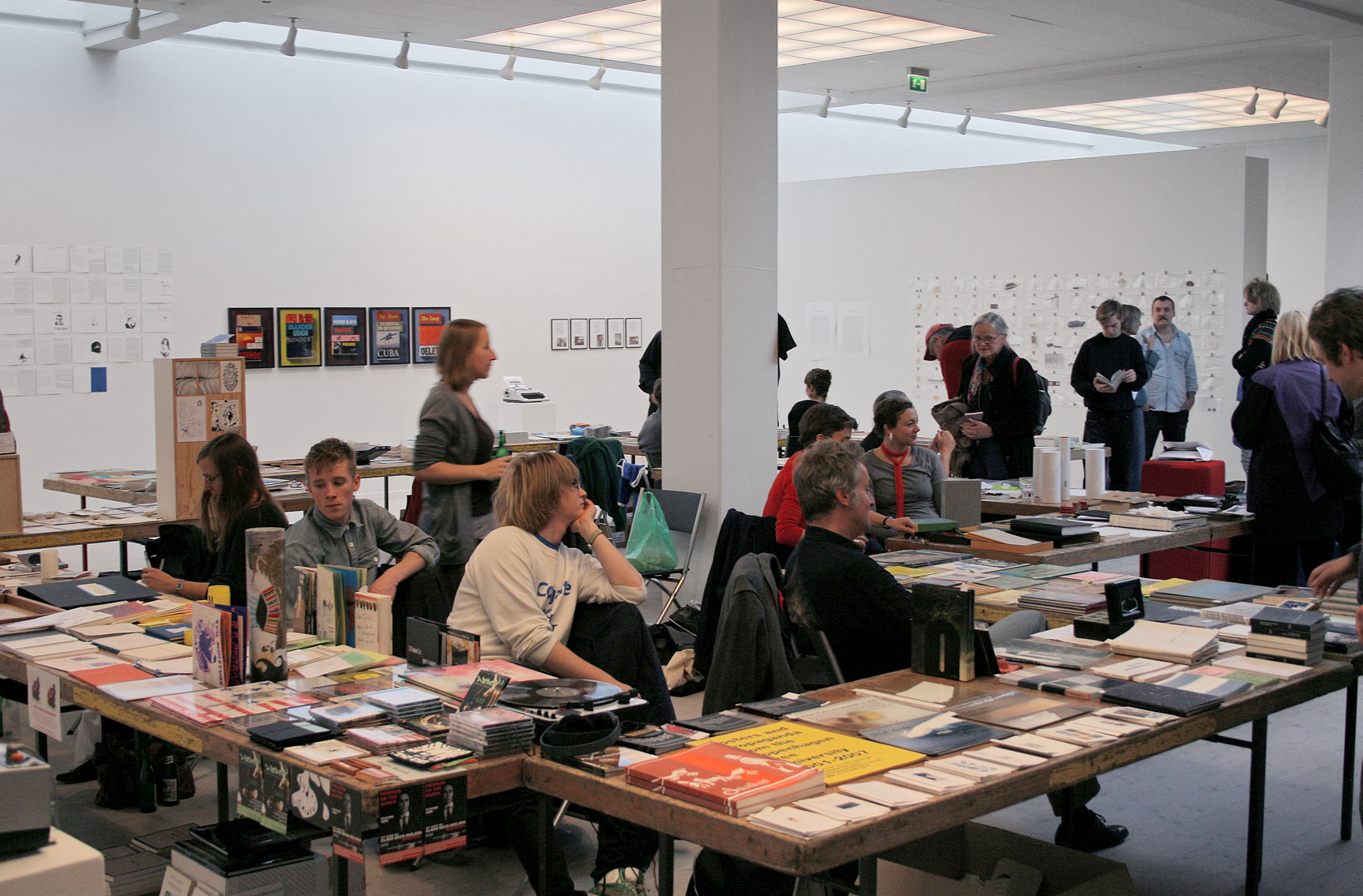 Verbale Pupiller (trans. Verbal Eyes) is an international festival of new poetry. It was originally founded as a Scandinavian venture, however we undertake not to limit ourselves by geographical matters, precisely because poetry itself has no limits - it is always on the move. The new cannot be contained or fixed, and it should be seen as a continuous movement, as poetry moves from one discourse to another, shuffling between other media and other art forms, between thought or object, or simply between people...
Verbale Pupiller is a publishing fair for small or medium-sized publishing houses as well as various Scandinavian periodicals, all of which deal with different art forms and different circumstances surrounding art. They are brought together owing to their focused thematic intersections and shared solidarities. One common feature is that they all proceed, more or less explicitly, from a wish for independence and idealism, and they actively seek out possibilities for implementing just that...
Verbale Pupiller is an art exhibition with art works by 28 Danish and foreign visual artists. In their works these artists operate with "book-ness" as a common thematic, which is presented in the shape of texts, "book-likeness", narration, and so on. They draw references to the book itself, to literature, to writing, and thus also to the overall event of Verbale Pupiller...
https://issuu.com/forlagetasterisk/docs/verbale_pupiller._katalogbog